"There is beauty, heartbreaking beauty, everywhere."
— Edward Abbey
There is only so much natural splendor an artist can take in before they are driven impulsively to the easel to capture their experience in their own medium. At least, this is how I felt as I walked from Mexico to Canada on the Pacific Crest Trail in 2015. My mind jumped so often to my paint brushes, that by the time I reached northern California
I had mentally committed myself to creating a book of art for the PCT. The next thousand miles or so only cemented this resolve, as I was exposed to the jaw dropping volcanic landscapes of Oregon and Washington. Now, with over 120 pieces of art, I am in the last phases of putting this book together. I cannot wait to share it with the world.
"Not All Who Wander
Are Lost"
— J.R.R. Tolkien
If the shining star of this book is the artwork that dominates the pages throughout, then the tail of that star comprises of the experiences from the trail, tales and insights from many thru-hikers, and background information about the PCT, which are woven in and among the images.
In addition to my own words, twenty-five PCT hikers have contributed their thoughts and memories to this book. I met some of these wonderful people on my various thru-hikes and some in other walks of life. I am incredibly grateful to each and every one of them for their part of the story.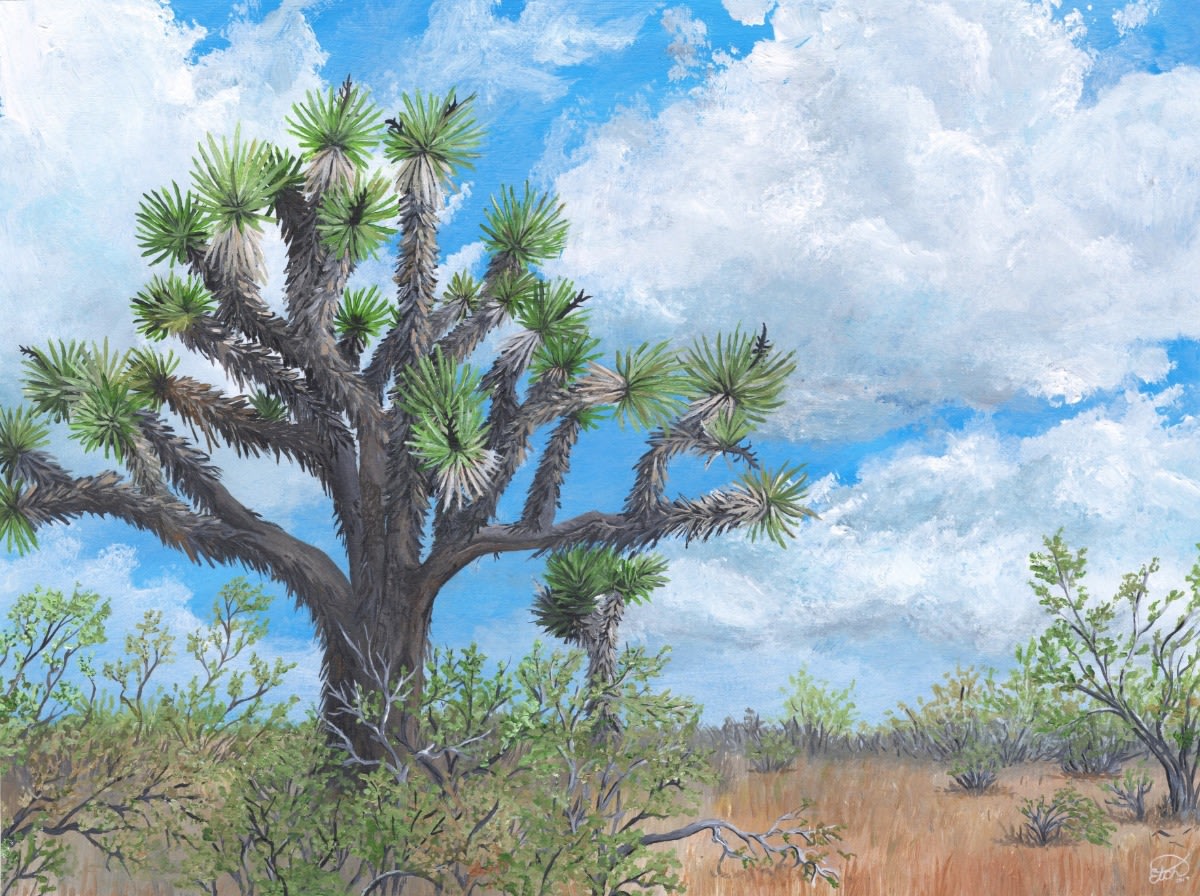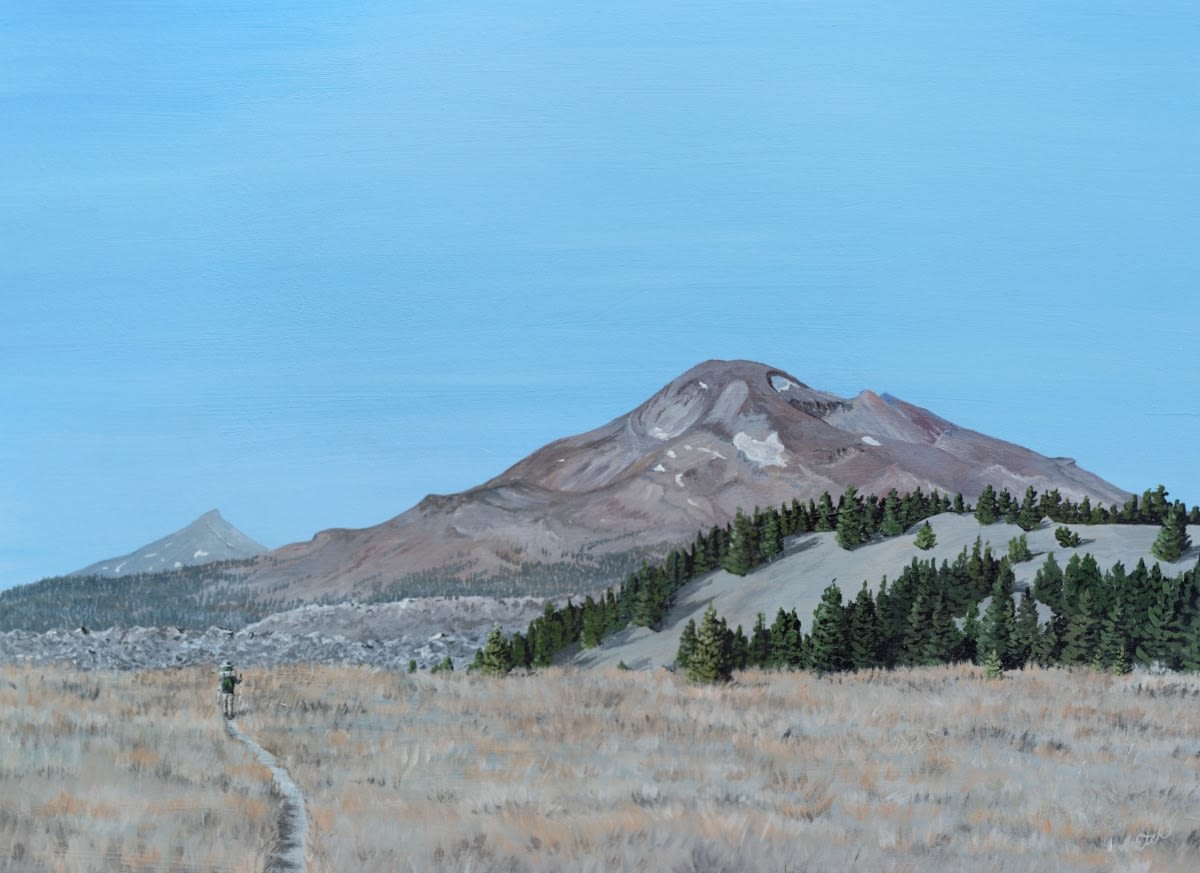 ELIZABETH MORDENSKY "EtchASketch"
I am a hiker who loves painting or an artist who loves hiking. Either way, the majority of my time is spent in one of these two pursuits. I fell in love with thru-hiking in 2013 on the Appalachian Trail. Before starting the AT I had never camped more than 2 nights in the back country at any one time. The experience was the discovery of a way of living I never knew I was missing.
Two years later I hiked the Pacific Crest Trail with Dino DNA, my now husband, who I picked up on the Appalachian Trail. Our journey on the PCT inspired me artistically like no venture had done before. Ever since, I have dreamed of publishing a book of art for the PCT and have been building up a collection of works to make that happen.
In 2019 Dino DNA and I completed our triple crown by hiking the Continental Divide Trail. It is my speculation that our hiking adventures have just begun.
Would you like to be updated on the progress of the book and be notified when it is ready to order?
You can also follow along on my Instagram @MordenskyFineArt
"The mountains are calling and I must go

"
-John Muir